ITACA
---
STAND MIRROR
---

Travelling through infinite doors








ITACA COLLECTION
---
ITACA
STAND MIRROR
---

A long gallery of doors that hypnotically follow each other. Mirrored glass parts adorned with Calacatta marble, brushed brass and genuine blue leather inserts. Perfect for any space thanks to its elegant support structure, this amazing stand mirror will allow you to choose where to start your journey.



---
---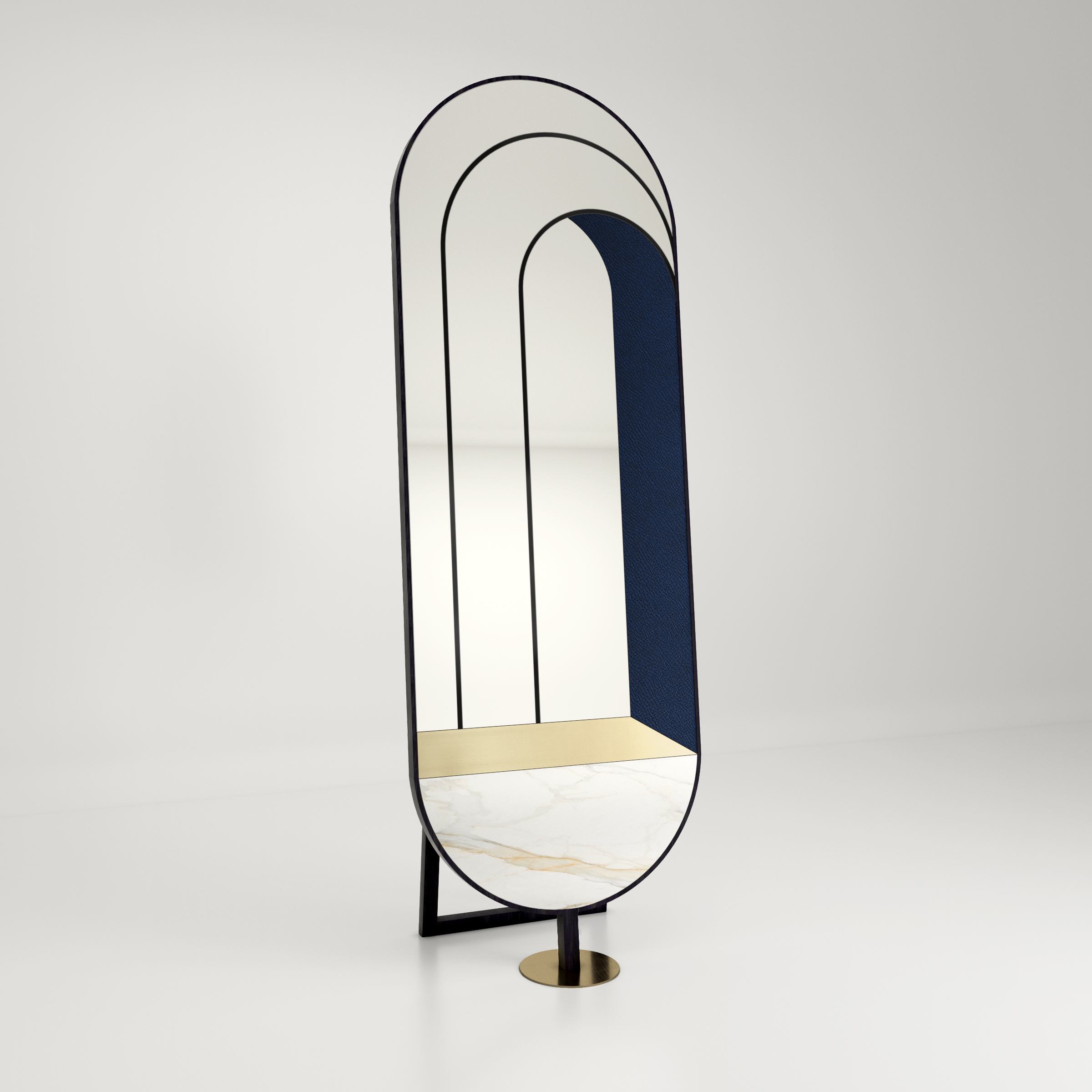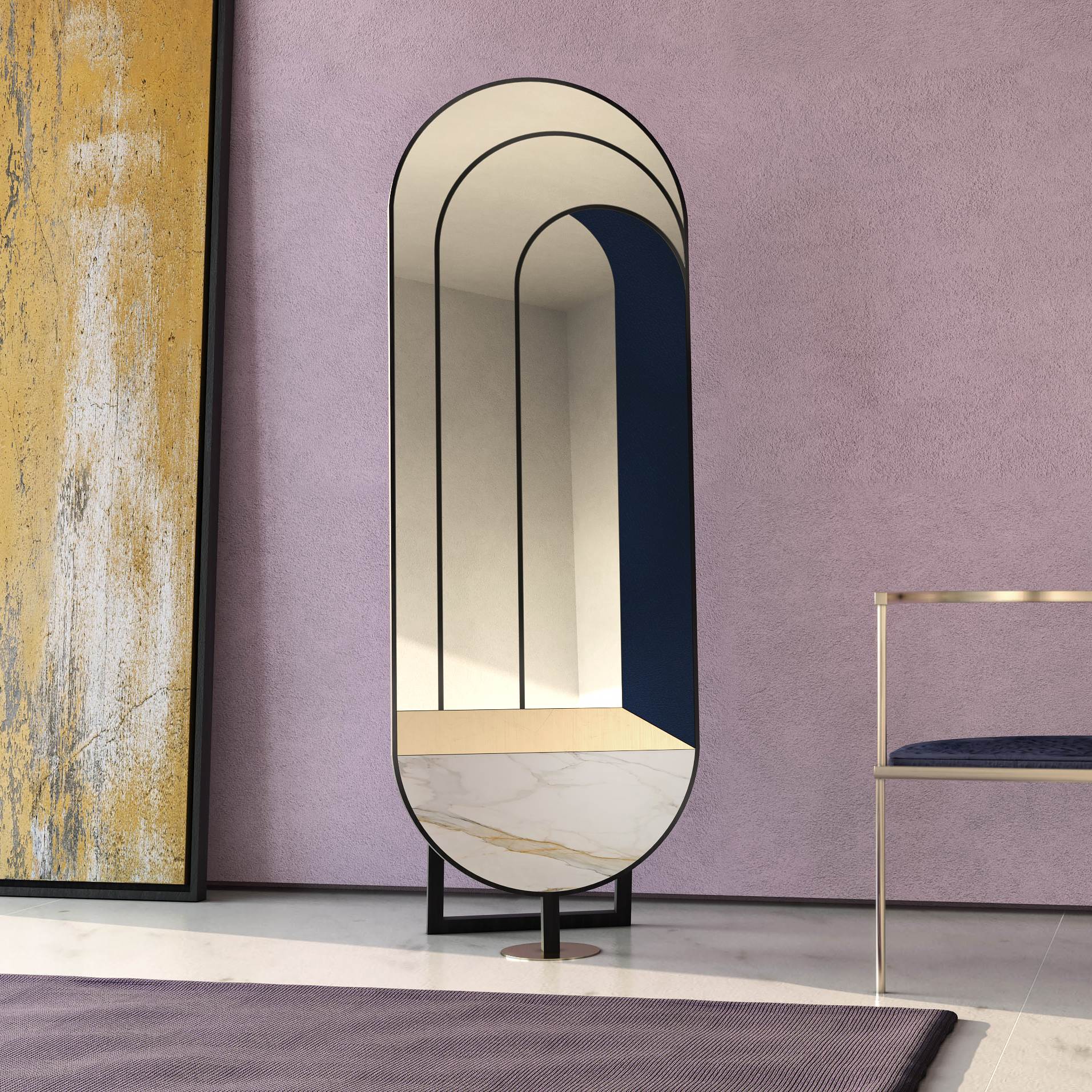 MATERIALS INSERTS
---
Our selection of materials for Itaca.
A wide range of fine materials are available on request to personalize Itaca.


---
CALACATTA GOLD MARBLE
BRUSHED BRASS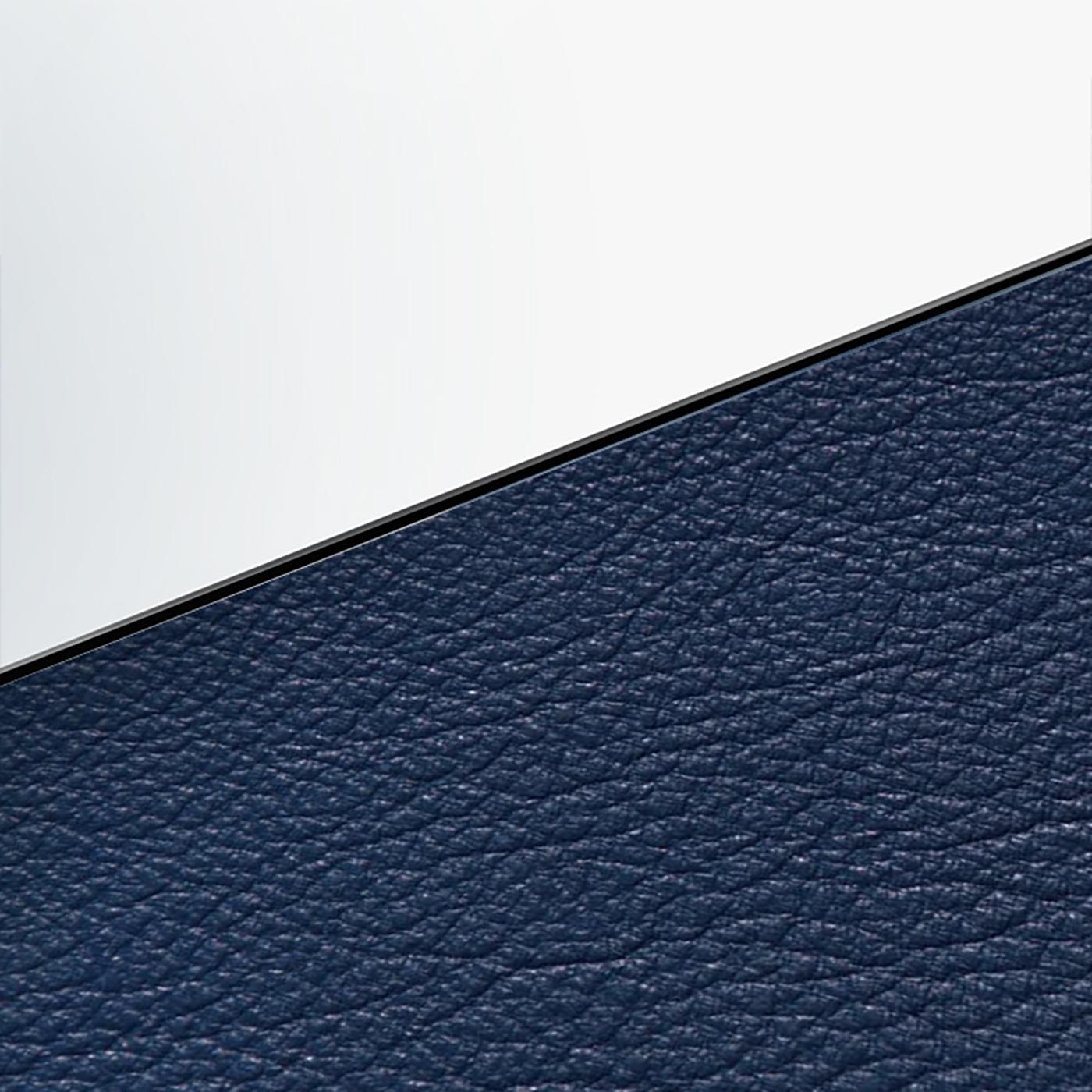 DARK BLUE LEATHER
DETAILS
---

Frame / Backpanel

Black Painted Natural Wood
Brushed Brass

Materials inserts

Mirror / Calacatta Gold Marble / Brushed Brass / Dark Blue Genuine Leather

Size

Width
580 mm / 22,83" (total)

Depth
380 mm / 14,96" (open)

High
1750 mm / 68,89"

Weight
25 Kg


---